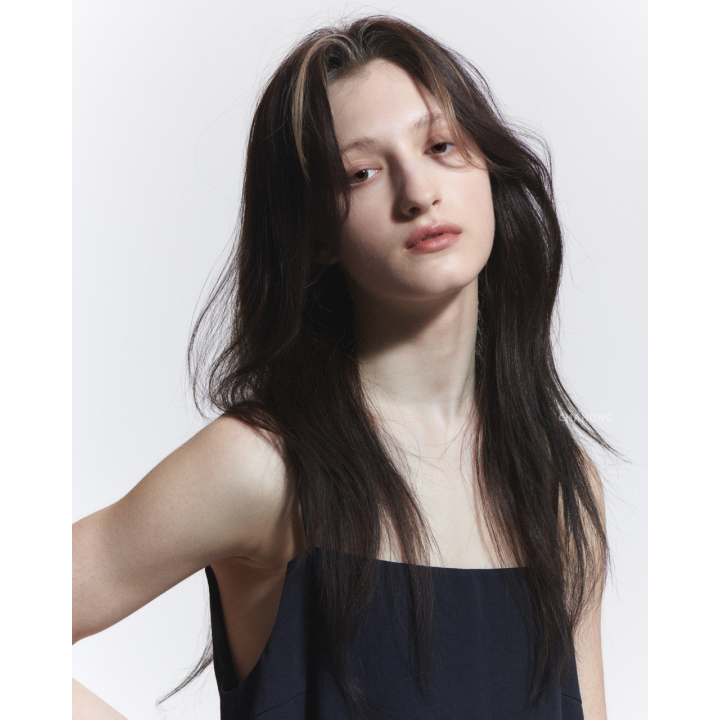 SAND CUT은 Go-dia Section을 적용하여 Moving Distribution으로 Layer를 형성한다.
Layer를 형성할 때 Nape의 Perimeter가 너무 가벼워지지 않도록 항상 Section의 하단 부분을 자르지 않고 유지하는 것이 핵심이다.
Z winding으로 연출한 Fringe와 함께 모발 끝을 Peak Point Cut로 Movement를 표현해 풍성한 볼륨감이 있는 스타일을 완성한다.
본 영상에서는 한국어, 영어, 중국어 자막을 통하여 자세한 설명을 지원하고 있습니다.
SAND forms Layer by Moving Distribution by applying Go-dia Section.
It is essential to maintain the bottom of Section all the time when forming Layer, not cutting it off, in order to not make Perimeter of Nape light.
It is possible to complete a full volume style by expressing Movement through making the end of hair look light by Peak Point Cut along with Fringe of Z winding.
This video supports detailed explanation through Korean, English, and Chinese subtitles.
采用Go-dia Section,以Moving Distribution形成Layer。
Nape的核心是不能将Perimeter弄得太轻薄,在形成Layer时,要一直留着Section的底部。
搭配Z winding演绎的 Fringe,以Peak Point Cut让发梢变得轻盈来表现Movement,完成蓬松饱满的造型。