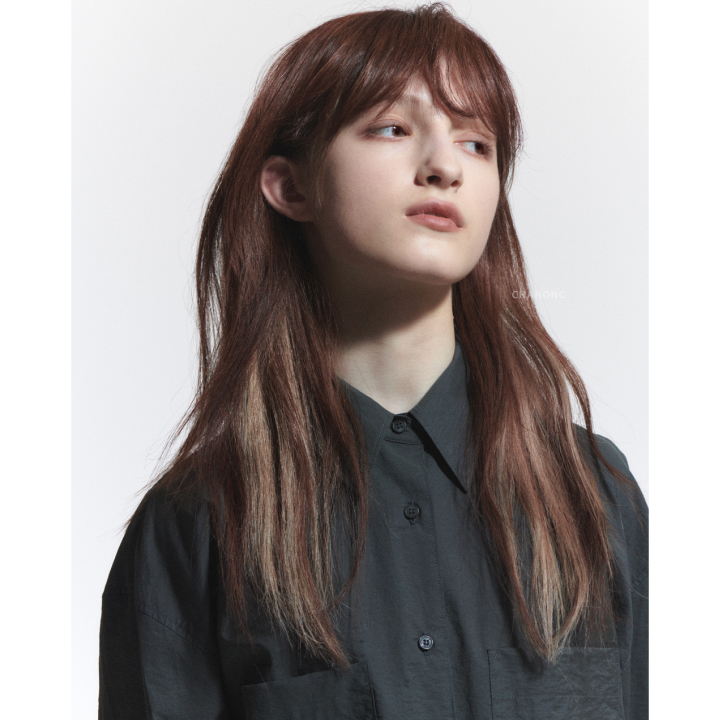 MISTY CUT은 Go-dia section을 사용하고, 모량이 많은 Curtain bang을 형성하는 Long hair style이다.
One point Distribution에 의한 정밀한 Layer는 너무 가볍지 않은 무게감을 연출하며 끝 부분은 Sliding cutting으로 가벼운 질감을 더한다.
본 영상에서는 한국어, 영어, 중국어 자막을 통하여 자세한 설명을 지원하고 있습니다.
MISTY is a long hair style characterized by thick hair Curtain bang, applying Go-dia Section.
Precise layer by One point Distribution delivers a weightiness and Sliding cutting of the end of hair adds a light look.
This video supports detailed explanation through Korean, English, and Chinese subtitles.
采用Go-dia Section,是以发量多的Curtain Bang为特点的长发造型。
One point Distribution的精密层叠,演绎出不会显得太轻的重量感,发梢部分则采用Slid
ing cutting,增添轻盈质感。