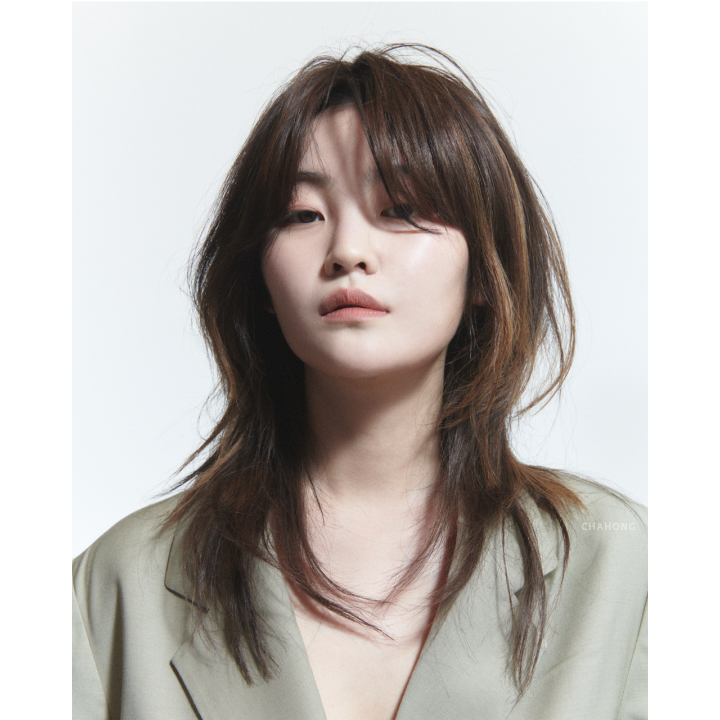 HUSH CUT은 전체적으로 가벼운 Texture가 돋보이는 short to medium Cut로 Full moon Section을 사용하여 연출된 디자인이다.
가벼움 속에 규칙이 있는 디자인으로 Full moon section 1, 3는 Slicing으로 진행하고, Full moon section 2는 Vertical layer로 율동감을 부여한다.
전체적으로 가볍지만 Fringe에는 무게감을 부여하여 balance를 유지하는 디자인이다.
본 영상에서는 한국어, 영어, 중국어 자막을 통하여 자세한 설명을 지원하고 있습니다.
HUSH is a short to medium cut characterized by overall light Texture and designed by using Full moon Section.
As a design with a rule in lightness, Full moon sections 1 and 3 deliver volume by Slicing and Full moon section 2 delivers volume by Vertical layer.
It is a well-balanced cut design of overall lightness along with a touch of weight on fringe.
This video supports detailed explanation through Korean, English, and Chinese subtitles.
整体上突出轻盈的Texture的short to medium curt,利用 Full moon Section的设计。
轻盈中带有规则的设计,Full moon section 1和3是Slicing,Full moon section 2是Vertical layer,赋予律动感。
虽然整体上是轻便的剪发,但是给fringe增加了重量感,是很好地实现了balance的设计。
该视频支持通过韩语,英语,中文字幕进行详细说明。