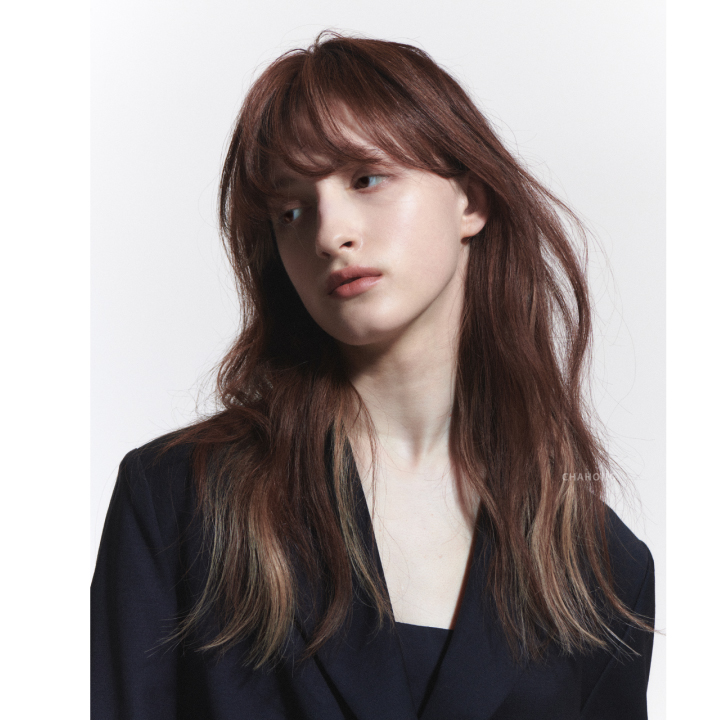 MISTY PERM은 Face line 중간 지점부터 굵고 자연스러운 S-curl을 형성하고, Volume Zone에는 탄력있는 S-curl을 형성하는 Digital Heating Wave Perm이다.
특히 자연스럽게 감싸주는 Fringe Line은 얼굴을 작고 어려보이는 효과를 연출한다.
본 영상에서는 한국어, 영어, 중국어 자막을 통하여 자세한 설명을 지원하고 있습니다.
MISTY perm is a natural Digital Heating Wave Perm which designs thick and natural S curls from the mid-point of Face line and S curls on Volume Zone.
In particular, it gives an effect of making the face look younger and smaller by covering the front hair line naturally.
This video supports detailed explanation through Korean, English, and Chinese subtitles.
从Face line中间位置开始设计粗大、自然的S curls,Volume Zone设计有弹性的S curls,是一款自然的Digital Heating Wave Per。
刘海线条能自然地包裹住脸部,使脸显得更小更年轻。
该视频支持通过韩语,英语,中文字幕进行详细说明。