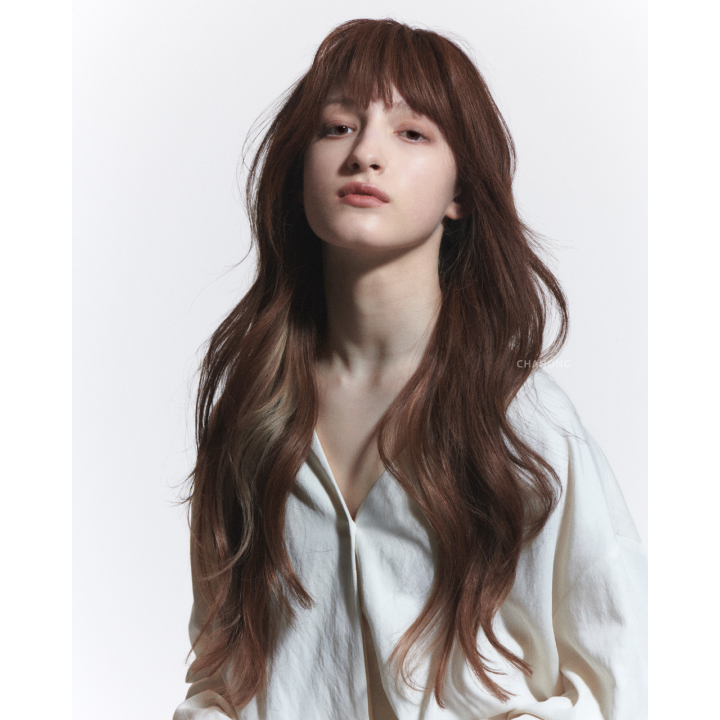 FRILL PERM은 너무 가볍지 않는 Perimeter와 모발 끝에 자연스러운 Curl이 형성되는 S-curl Digital Heating Perm이다.
Curtain Bang Design으로 어려보이는 룩을 연출하고, 부드러운 Wave 형성을 위해 Nape, Side Nape Zone은 Diagonal Forward Winding을 진행한다.
본 영상에서는 한국어, 영어, 중국어 자막을 통하여 자세한 설명을 지원하고 있습니다.
FRILL perm is S-curl Digital Heating Perm with not too light Perimeter and natural ends of curls.
A younger look is presented by Curtain Bang Design and Diagonal Forward Winding is applied to Nape and Side Nape Zone for gentle Wave like laces.
This video supports detailed explanation through Korean, English, and Chinese subtitles.
是不会显太轻盈的Perimeter和卷曲的末端自然的S-curl Digital Heating Perm。
用Curtain Bang Design演绎出稚嫩的装扮,为了演绎如蕾丝辫般温柔的Wave,Nape和Side Nape Zone采用Diagonal Forward Wind。