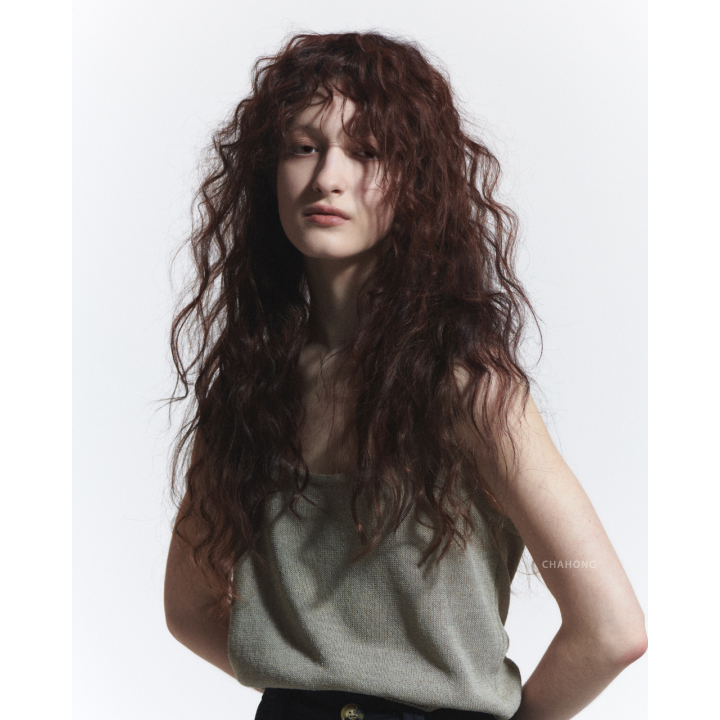 FOG PERM은 차홍 디자인 중 전체적으로 가장 강한 컬이 형성되는 스타일이다. Diagonal Winding을 진행하여 또렷한 웨이브의 흐름을 표현한다.
특히 Side 부분과 Interior 부분의 Volume Zone은 가장 강한 볼륨과 컬감을 위해 끝 머리는 Croquignol Winding을 진행하고, 1/3 지점부터 Spiral Winding으로 진행한다.
본 영상에서는 한국어, 영어, 중국어 자막을 통하여 자세한 설명을 지원하고 있습니다.
FOG perm is a style with the strongest curls overall and expresses a distinct flow of waves with Diagonal Winding. In particular, to give the strongest volume and curls to the volume zone of Side and Interior, Croquignol Winding is applied to the ends of hair and Spiral Winding is applied from the 1/3 point.
This video supports detailed explanation through Korean, English, and Chinese subtitles.
整体上是最强烈的卷发风格,用Diagonal Winding来表现明显的卷曲弧度。
在Side和Interior的卷烫部位为了达到最强烈、卷翘的弧度,尾部采用Croquignol Winding,从1/3处开始使用Spiral Wind。
该视频支持通过韩语,英语,中文字幕进行详细说明。