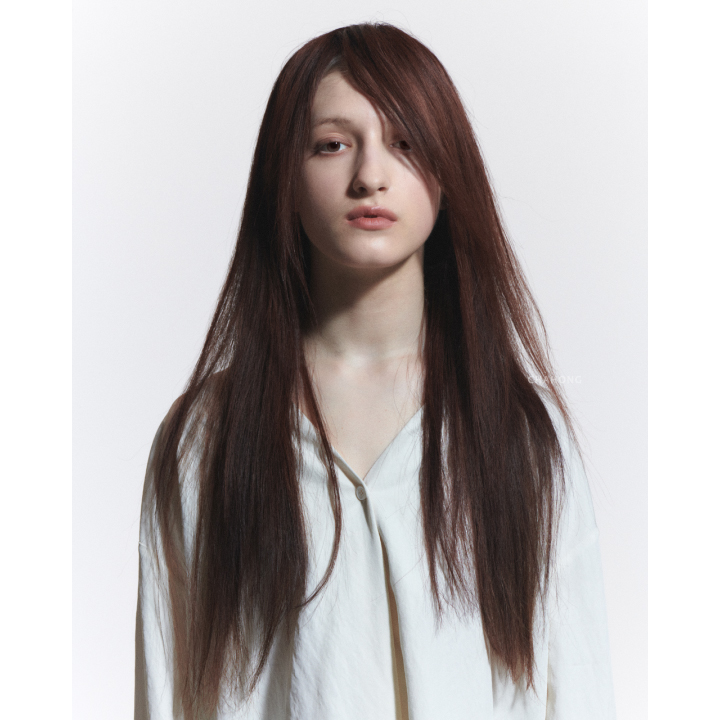 FOG CUT은 Go-dia Section을 사용하고, Fringe를 형성하지 않는 Long hair style이다.
Exterior의 Disconnected Layer가 상단의 가벼운 움직임을 만들어 주고, Face line을 따라 Sliding cut하여 얼굴을 감싸는 Line을 연출하고 페미닌한 무드를 살린다.
본 영상에서는 한국어, 영어, 중국어 자막을 통하여 자세한 설명을 지원하고 있습니다.
MISTY is a long hair style with no front hair by applying Go-dia Section.
Disconnected Layer in Exterior delivers a light movement in upper part and Sliding cut on the side of face presents a feminine mood with face covering Line.
This video supports detailed explanation through Korean, English, and Chinese subtitles.
采用 Go-dia Section,是没有刘海的长发造型。Exterior的Disconnected Layer表现上端的轻盈感, 将脸部侧面线条进行Sliding cut,用包裹脸部的Line展现女性的气质。
该视频支持通过韩语,英语,中文字幕进行详细说明。