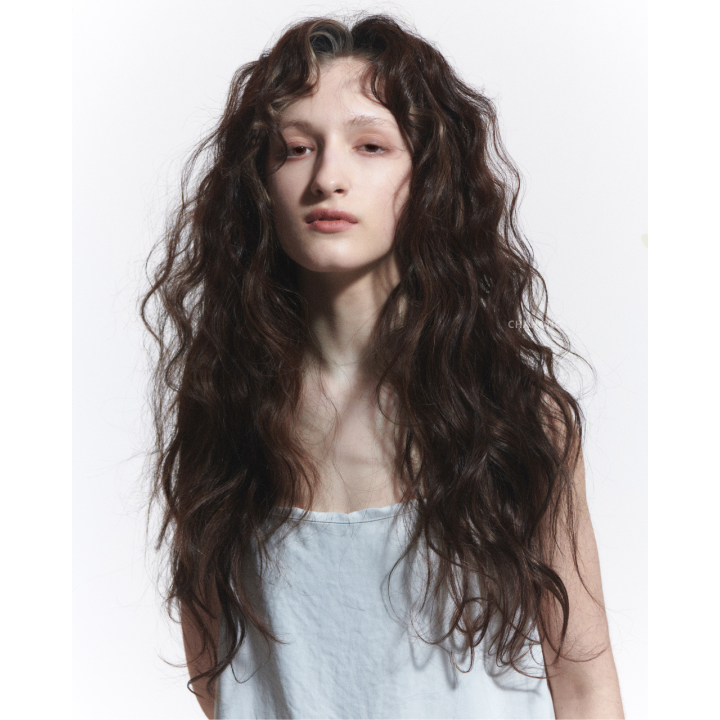 JELLY PERM은 탄력있는 Strong S-curl Design의 Digital Heating Perm이다.
전체적으로 볼륨감 있는 디자인과 Strong Wave를 위해 뿌리 부분까지 Spiral Winding을 진행한다.
극적인 Curl을 연출하는 매력적인 디자인이며, Fog Perm보다 조금 더 자연스럽다.
본 영상에서는 한국어, 영어, 중국어 자막을 통하여 자세한 설명을 지원하고 있습니다.
JELLY perm is a Digital Heating Perm with an elastic and Strong S-curl Design.
Spiral Winding is applied close to the roots for volume design and Strong Wave overall.
While being an attractive design with dramatic curls, it is more natural than Fog Perm.
This video supports detailed explanation through Korean, English, and Chinese subtitles.
是具有弹性风格的Strong S-curl Design的Digital Heating Perm。
为了整体弧度的设计和Strong Wave,直到根部都要进行Spiral Winding。
虽然是演绎极限Curl的充满魅力的设计,但没有比Fog Perm显得自然。
该视频支持通过韩语,英语,中文字幕进行详细说明。