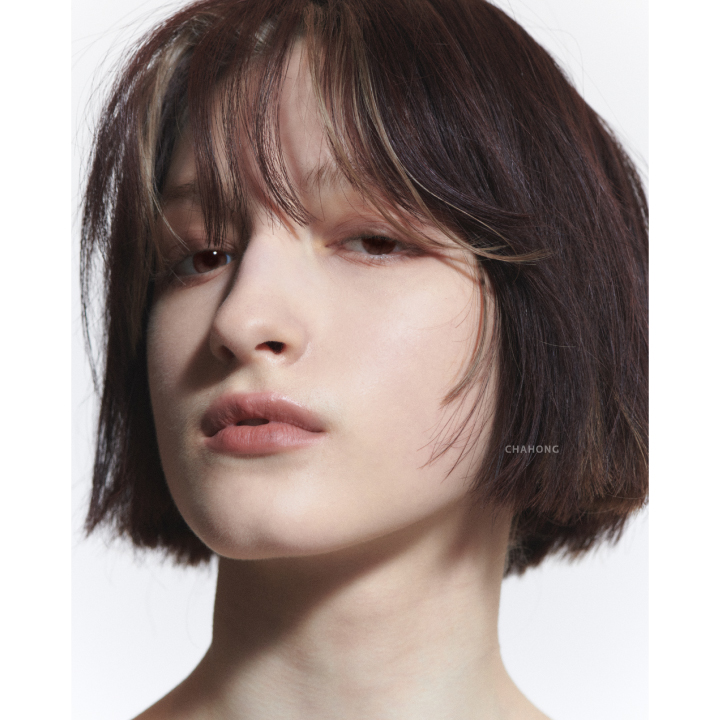 MIRO CUT은 one length와 layer가 어우러진 short 단발 디자인이다.
Half moon섹션을 통해 perimeter의 무거움과 slicing으로 그 안의 움직임을 동시에 나타내며 각자의 감성을 담을 수 있는 스타일이다.
Classic 하지만 trendy한 꾸민 듯 꾸미지 않은 단발을 선호하는 고객에게 적합한 디자인이다.
본 영상에서는 한국어, 영어, 중국어 자막을 통하여 자세한 설명을 지원하고 있습니다.
MIRO CUT is a short bob design with a one length and layer.
It creates a strong perimeter and a light movement with slicing through half moon section for making own their sensibility.
It is suit for clients who want a trendy classic bob hair with undone feeling.
This video supports detailed explanation through Korean, English, and Chinese subtitles.
MIRO CUT是One length和layer相结合的Short短发设计。
通过Half moon section,展现Perimeter的沉重感,以Slicing同时表现出里面的流动,是能够包含各自品味的风格。
这款设计非常适合想要Classic的同时又很Trendy,喜欢自然短发的顾客。
该视频支持通过韩语,英语,中文字幕进行详细说明。