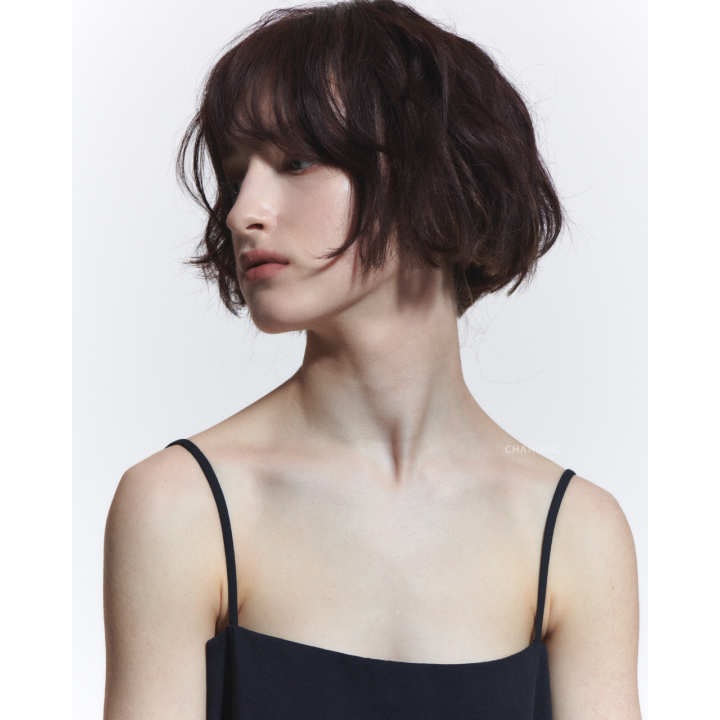 MIRO PERM은 짧은 단발에 S컬과 slim perm이 들어간 cold perm이다.
움직임을 표현하기 위해 겉단 위주로 Horizontal winding과 Spiral winding을 하며 slim perm으로 모던한 실루엣을 만든다.
Side 부분은 모발 끝 움직임을 위해 pin curl로 마무리한다.
본 영상에서는 한국어, 영어, 중국어 자막을 통하여 자세한 설명을 지원하고 있습니다.
MIRO PERM is a cold perm for s curl and slim perm design.
This design uses a horizontal winding and spiral winding for s curl around the top area and slim perm for modern silhouette.
Also using a pin curl technique for a movement for the end of the side hair.
This video supports detailed explanation through Korean, English, and Chinese subtitles.
MIRO PERM是在短发加入S卷和Slim perm的Cold perm。
为了表现流动性,以外端为主进行Horizontal winding和Spiral winding,用Slim perm打造摩登的轮廓。
Side部分用Pin curl来打造发梢的流动。
该视频支持通过韩语,英语,中文字幕进行详细说明。