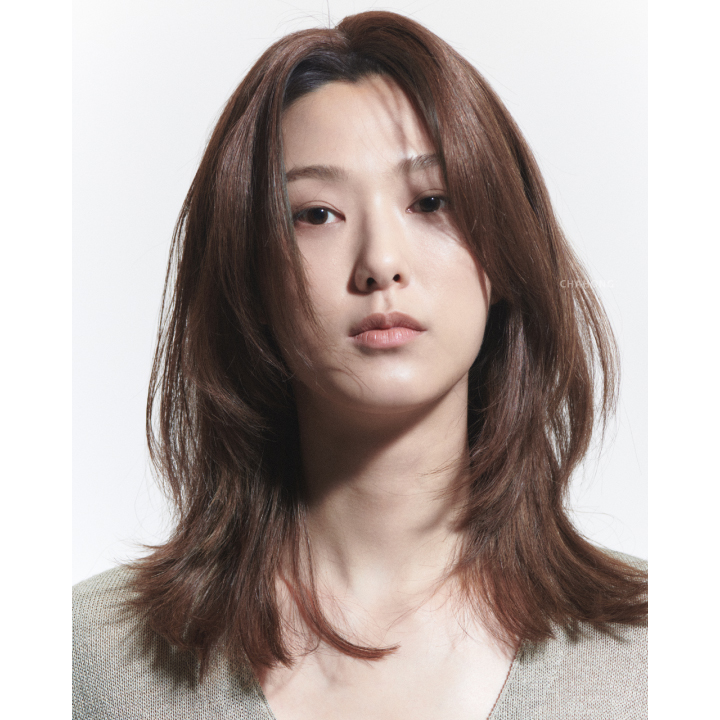 BORDER CUT은 full moon section으로 진행되는 medium layered cut 디자인이다.
외곽으로 갈수로 점점 길어지는 out line으로 U라인의 외곽선을 만들고 안쪽의 layer와 함께 움직임을 형성한다.
쇄골 근처의 medium 길이에 내측의 움직임을 원하며 동시에 아름다운 side fringe를 원하는 고객에게 적합한 디자인이다.
본 영상에서는 한국어, 영어, 중국어 자막을 통하여 자세한 설명을 지원하고 있습니다.
BORDER CUT is a medium layered cut using full moon section.
It creates a u line perimeter with out line which is short to long toward the perimeter and movement internally.
It is a perfect design for clients who want collar bone length with movement also a gorgeous side fringe.
This video supports detailed explanation through Korean, English, and Chinese subtitles.
BORDER CUT是以Full moon section进行的Medium layered cut设计。
以越往外越逐渐拉长的Out line打造U型外围线,与内侧的Layer一起形成流动性。
这款设计非常适合想要锁骨附近的Medium长度,内部有流动性的同时保持美丽Side fringe的顾客。
该视频支持通过韩语,英语,中文字幕进行详细说明。