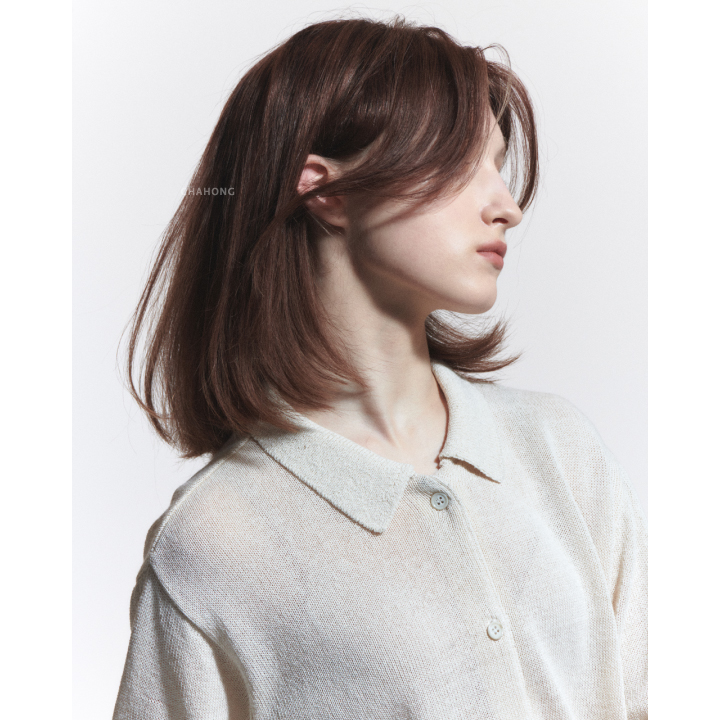 TAMMY CUT은 Half-moon section을 사용하여 Horizontal perimeter를 유지하는 Medium hair style이다.
앞 쪽 Conner에 살짝 형성되는 완만한 U-line의 디자인이 풍성함과 율동감을 부여하는 디자인이다.
풍성함과 율동감을 강조하기 위해 Nape 부분은 Graduation으로 진행한다.
본 영상에서는 한국어, 영어, 중국어 자막을 통하여 자세한 설명을 지원하고 있습니다.
TAMMY is a Medium design which maintains Horizontal Perimeter by Half moon Section.
In particular, the smooth U line design in the front corner of Horizontal line delivers abundance and rhythm. Graduation is added to Nape area to highlight this feeling more.
This video supports detailed explanation through Korean, English, and Chinese subtitles.
由Half moon Section维持Horizontal Perimeter的Medium设计。
特别是用前面稍微形成的缓慢U line的设计代替了Horizontal line,是即显丰盛又显律动感的造型。为了更加加强这种感觉,在Nape area上设计了Graduation。
该视频支持通过韩语,英语,中文字幕进行详细说明。