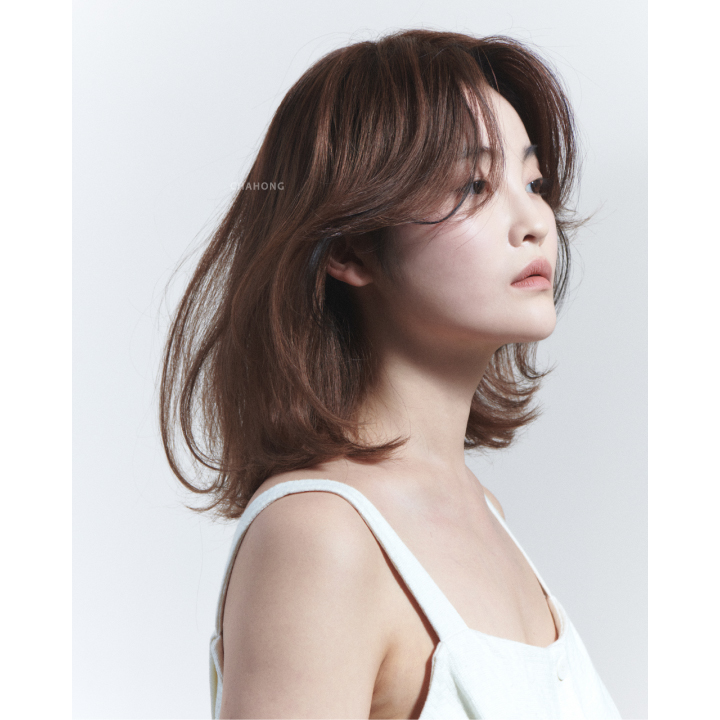 TAMMY PERM은 어깨에 살짝 닿는 길이와 풍성한 볼륨감을 연출하는 Medium Length Digital Perm이다.
Out Line은 무게감을 부여하고, Hair Line을 감싸는 C-curl layer가 얼굴형을 보완해주며 볼륨있는 S-curl Fringe line이 우아함을 연출해 준다.
본 영상에서는 한국어, 영어, 중국어 자막을 통하여 자세한 설명을 지원하고 있습니다.
TAMMY perm is a Medium Length Digital Perm of the length just touching the shoulders with abundant volume. Weightiness is added to the end line, C-curl layer covering the face line complements the shape of face pretty, and S-curl Fringe line with volume delivers elegance.
This video supports detailed explanation through Korean, English, and Chinese subtitles.
是稍微触碰肩膀的丰盈立体感的Medium Length Digital Perm。
尾部线条给人以厚重感,包裹面部线条的C-curl layer完美地弥补了脸型的缺陷,饱满的S-curl Fringe line演绎出优雅气质。
该视频支持通过韩语,英语,中文字幕进行详细说明。