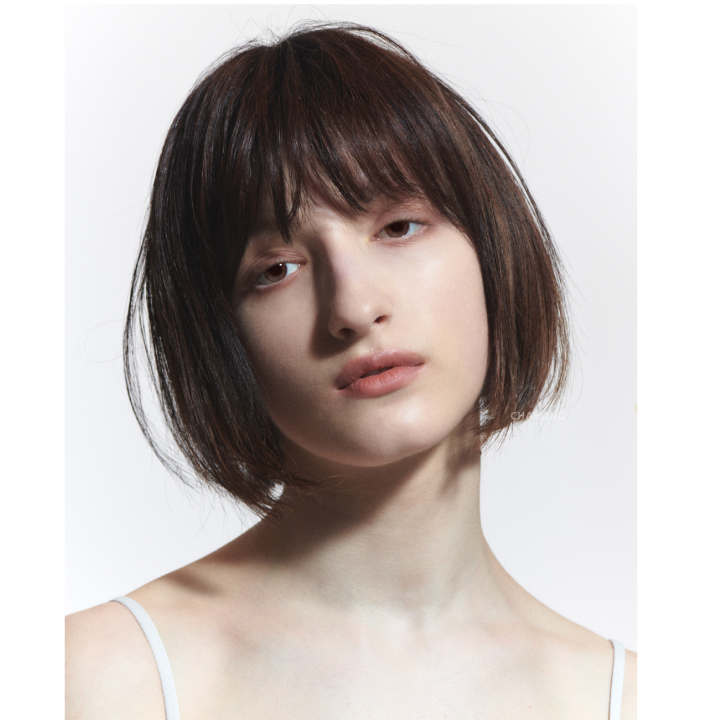 RUFFLE CUT은 A-line을 디자인하기 위해 Lunar Moon Section으로 시작한다.
Lunar Moon 1, 2는 Graduation을 형성하고 3는 그 Guide Line을 덮는 Disconnection을 이용한다.
Crown Point 중심으로 율동감 질감을 가미한 층을 연출하고 앞머리를 자른 후 Ear Point 에서 Layer를 형성하여 부드럽고 귀여운 디자인을 완성한다.
본 영상에서는 한국어, 영어, 중국어 자막을 통하여 자세한 설명을 지원하고 있습니다.
RUFFLE begins with Lunar Moon Section to design A-line.
Lunar Moons 1 and 2 form Graduation, and Lunar Moons 3 and 4 use Disconnection covering the guideline. Design Texture after cutting front hair and forming layer around Face line.
This video supports detailed explanation through Korean, English, and Chinese subtitles.
为了设计A-line,以Lunar Moon Section开始。
Lunar Moon 1和2形成Graduation,Lunar Moon 3和4使用覆盖Guide Line的Disconnection。
剪掉刘海后在Face line附近形成叠层,然后设计Texture。
该视频支持通过韩语,英语,中文字幕进行详细说明。