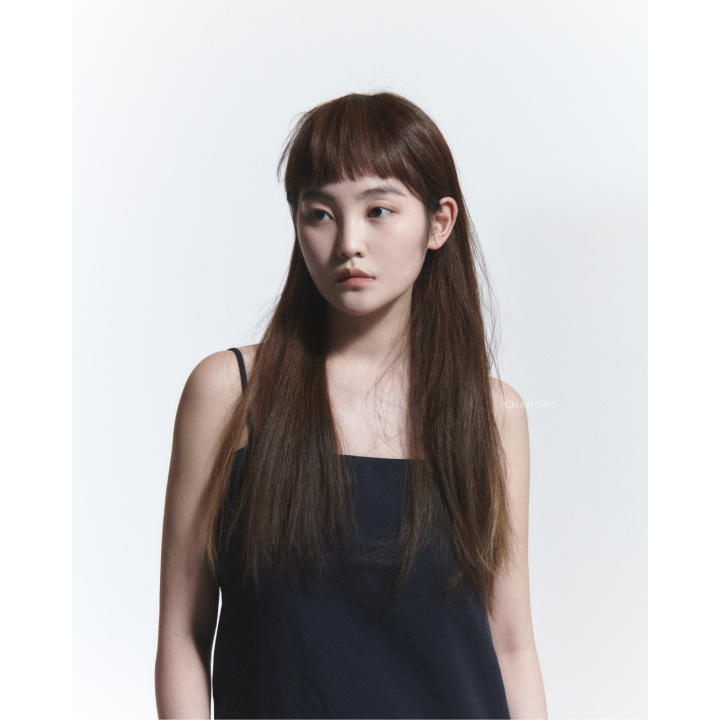 LEA CUT은 Round Fringe가 형성된 Long hair로 Go-dia Section을 나누고 Nape line 40cm perimeter를 설정한다.
Go-dia 2 부분은 앞쪽으로 당겨 Diagonal Perimeter를 형성하고, Go-dia 3 는 Disconnection을 이용하여 Layer를 디자인한다.
본 영상에서는 한국어, 영어, 중국어 자막을 통하여 자세한 설명을 지원하고 있습니다.
LEA is a Long hair cut in Go-dia Section and designed with round Fringe, and 40cm perimeter is set for Nape line.
Go-dia part 2 is pulled forward, forming Diagonal Perimeter and Go-dia part 3 is designed in Layer by using Disconnection.
This video supports detailed explanation through Korean, English, and Chinese subtitles.
采用Round Fringe设计的Long Hair,分为Go-dia Section,设置Nape line 40cm perimeter。
Go-dia 2部分向前拉伸形成Diagonal Perimeter。Go-dia 3利用Disconnection设计Layer