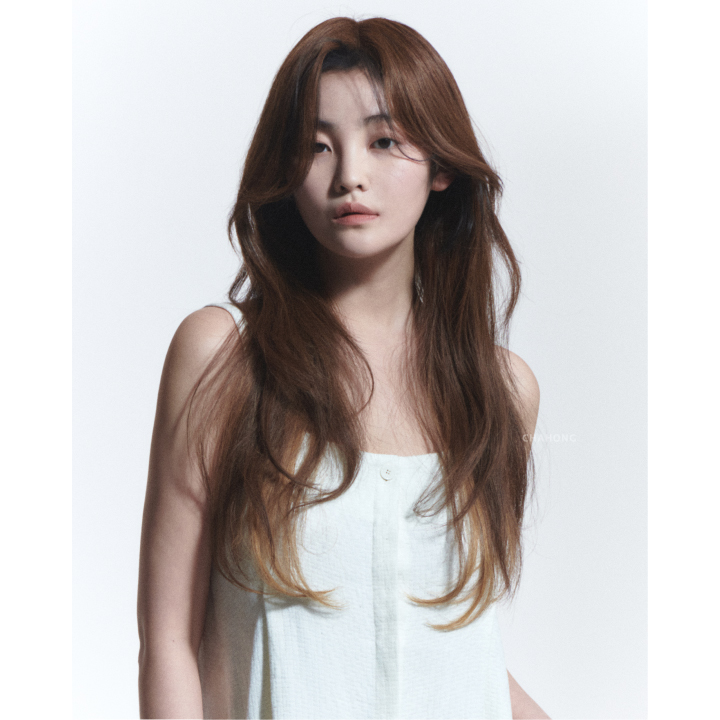 HUG PERM은 안으로 감싸주는 C-curl과 S-curl의 Movement로 자연스러운 느낌을 더해주는 Digital Heating Perm이다.
전체적인 Shape에 맞추어 Diagonal Forward로 Winding하고 C-curl의 Movement를 위해 Flat-iron을 사용하여 모질을 교정한다.
디자인의 조화를 통해 Natural하면서 여성스러운 Design을 연출한다.
본 영상에서는 한국어, 영어, 중국어 자막을 통하여 자세한 설명을 지원하고 있습니다.
HUG perm is a Digital Heating Perm which adds a natural image with the embracing Movement of C-curl and S-curl.Diagonal Forward Winding is applied in line with the overall Shape and hair is adjusted with Flat-iron work for C-curl movement.This balanced design presents a natural and feminine look.
This video supports detailed explanation through Korean, English, and Chinese subtitles.
是向内包裹的C卷和S卷的Movement,增添自然形象的 Digital Heating Perm。
配合整体的Shape,用Diagonal Forward进行Winding,为C-curl的流动进行Flat-iron,矫正发质。
这种搭配设计自然又不失女人味。
该视频支持通过韩语,英语,中文字幕进行详细说明。