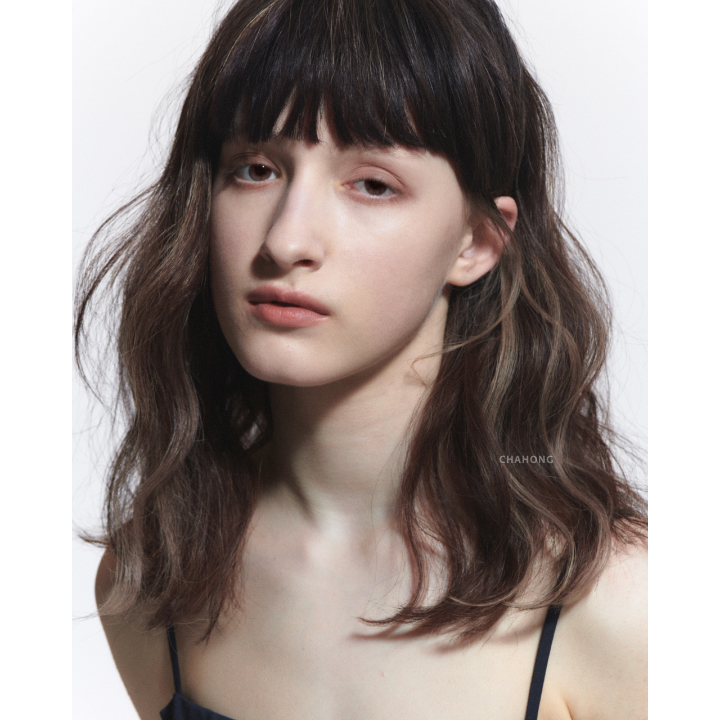 FLOWER PERM은 Long-Medium Length와 Round Fringe를 위한 Digital Wave Perm이다.
뿌리 부분부터 탄력있게 흐르는 Wave 형성을 위해 Horizontal Section으로 뿌리 부분까지 Winding 하며, Hair Texture가 Frizzy 하면 뿌리 부분에 Straightening을 진행한다.
Fringe는 자연스러움을 위해 Cold Perm을 진행한다.
본 영상에서는 한국어, 영어, 중국어 자막을 통하여 자세한 설명을 지원하고 있습니다.
It is Digital Wave Perm for FLOWER Long-Medium Length and Round Fringe. For elastic Wave flowing from the roots, wind down to the roots in Horizontal Section and if Hair Texture is Frizzy, do Straightening work on the roots. Cold Perm the front hair for natural effect.
This video supports detailed explanation through Korean, English, and Chinese subtitles.
是为FLOWER Long-Medium Length和Round Fringe的Digital Wave Perm。
为了从根部开始流动的有弹性的Wave,用Horizontal Section进行到根部的Winding。
如果Hair Texture太过Frizzy,就会在根部进行Straightening。刘海为了达到自然效果而做Cold Perm。
该视频支持通过韩语,英语,中文字幕进行详细说明。