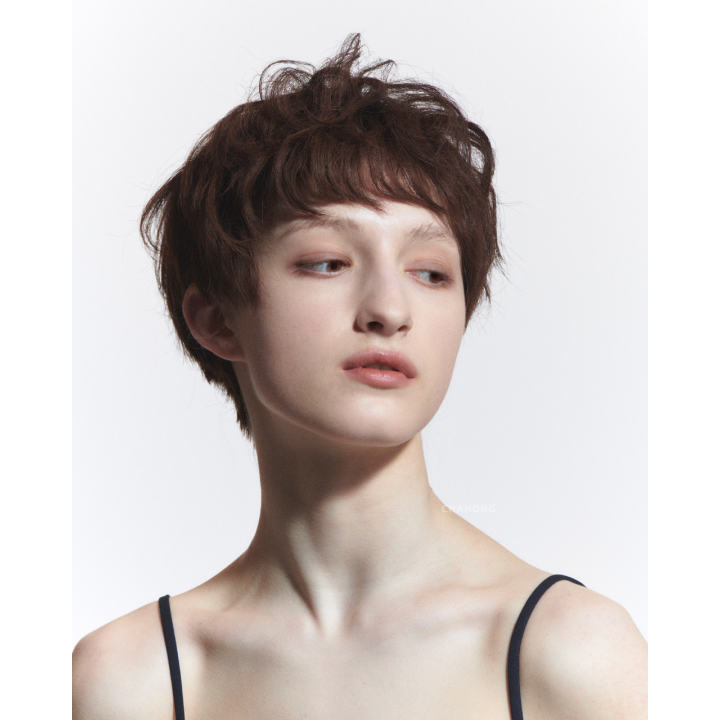 COTTON PERM은 Short Hair Design Cut에 In-curl과 Out-curl이 교차하면서 자연스러운 Volume과 Wave를 연출한다.
Face Line에는 Pin-curl을 진행하고, Exterior 부분은 전체적으로 Flat Perm을 진행하여 Crop의 형태를 극대화시킨다.
본 영상에서는 한국어, 영어, 중국어 자막을 통하여 자세한 설명을 지원하고 있습니다.
COTTON perm designs natural Volume and Wave by crisscrossing In-curl and Out-curl to Short hair Design Cut. It applies Pin-curl to Face Line and maximizes the shape Crop by applying Flat Perm to the whole Exterior.
This video supports detailed explanation through Korean, English, and Chinese subtitles.
在Short hair Design Cut上使In-curl与Out-curl自然交叉,设计自然的Volume和Wave。
Face-Line采用Pin-curl, Exterior整体部分则演绎Flat Perm,使Crop最大化。
该视频支持通过韩语,英语,中文字幕进行详细说明。