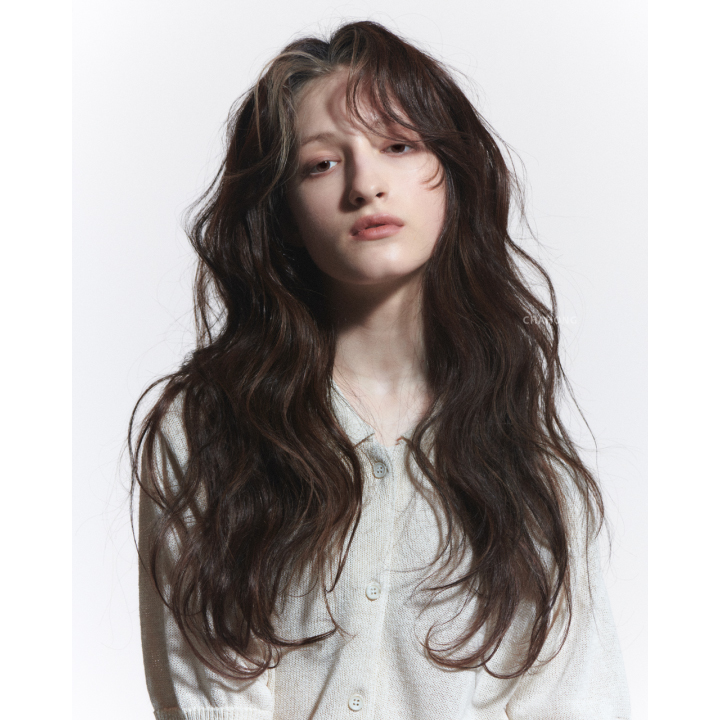 AIR PERM은 여성스럽고 탄력있는 S-curl Design의 Digital Heating Perm이다.
전체적으로 볼륨감있는 디자인을 위해 뿌리 부분까지 Horizontal Winding 한다.
Side 부분과 Front 부분은 앞으로 넘어가는 Curl형성을 위해 Diagonal Winding한다.
본 영상에서는 한국어, 영어, 중국어 자막을 통하여 자세한 설명을 지원하고 있습니다.
AIR perm is a Digital Heating Perm with a feminine and elastic style.Horizontal Winding is applied to design overall volume design and overall Winding is applied close to the roots.
Use Diagonal Winding to make the hair of Side and Front fall forward.
This video supports detailed explanation through Korean, English, and Chinese subtitles.
是富有女人味和弹力的S-curl Design的Digital Heating Perm。
为了打造整体弧度的设计,进行Horizontal Winding,直到根部都要进行整体Winding。
为了向前过渡的Side和Front,而进行Diagonal Winding。