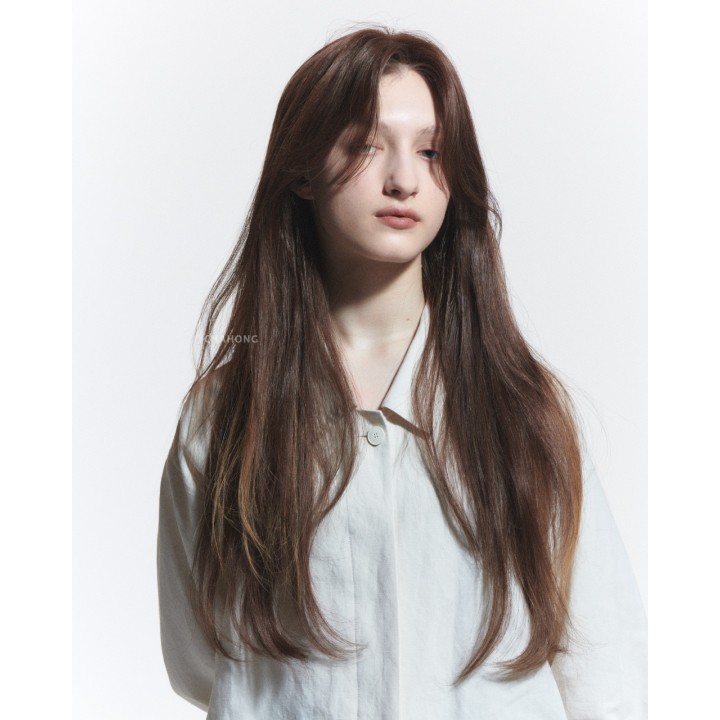 GUREUM(VER.01) CUT은 Go-dia Section을 사용하여 Side 부분을 Guide로 설정하여 약간의 Round Perimeter를 형성하는 Long Wave Design이다.
One Graduation, Horizontal line, Off The base Distribution으로 완만한 Diagonal line을 형성하고 High crown Point 부분에는 Channeling 하여 Movement를 형성한다.
Face line을 중심으로 Channeling하여 Baby Hair를 연출한다.
본 영상에서는 한국어, 영어, 중국어 자막을 통하여 자세한 설명을 지원하고 있습니다.
GUREAUM_VER.01 is very long hair style designed with a bit round Perimeter by partitioning in Go-dia Section and using Side as a guideline.
It designs Movement by Channeling on high crown point after forming a smooth Diagonal line Off the base Distribution despite horizontal line with One Graduation.
It expresses Baby hair by Channeling around the face line instead of front hair.
This video supports detailed explanation through Korean, English, and Chinese subtitles.
以Go-dia Section划分区域,以Side作为Guide Line,设计出稍微 Round Perimeter的长卷发造型。
在One Graduation中虽然是horizontal line,但是以Off the base Distribution设计出缓慢的Diagonal线条,然后在high crown point做Channeling,设计Movement线条。
以脸部线条为中心取代刘海,演绎Baby hair。