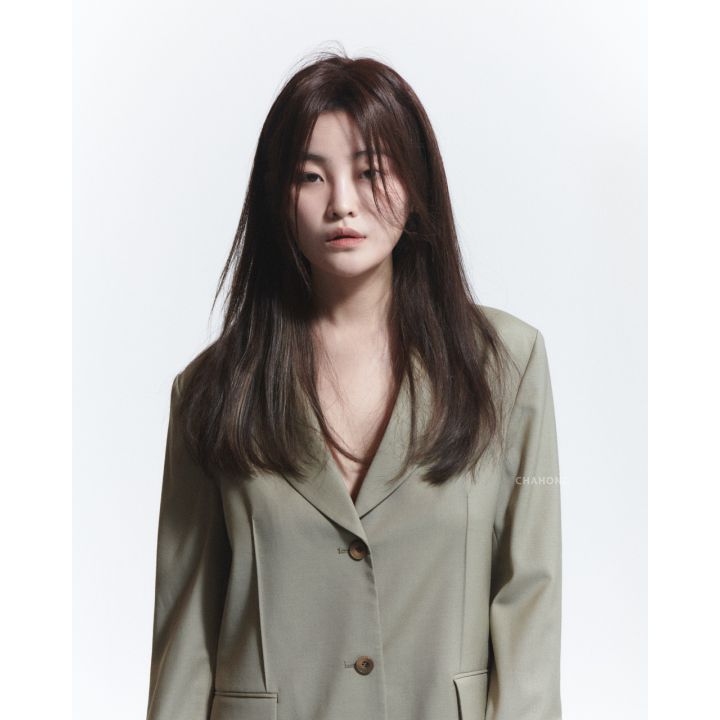 ELISABETH CUT은 Go-dia Section을 사용하여 여성스럽고 고급스러운 Front Shape을 형성하는 Long Layered Design이다.
Section 1, 2에서 Perimeter는 완만하게 설정하고, Section 3의 층은 앞 라인을 기준으로 길게 형성한다.
마지막 Section 4의 Fringe는 턱 밑 10 cm 기장으로 자연스럽게 넘어가는 Layer를 연출한다.
본 영상에서는 한국어, 영어, 중국어 자막을 통하여 자세한 설명을 지원하고 있습니다.
ELISABETH is a Long Layered Design which shows a feminine and classy Front Shape beginning with Go-dia Section.
Set gradual Perimeter in Section 1, 2 and create long layers in Section 3 based on the front line.
Lastly, create natural layers 10cm in length below the chin in the front hair in Section 4.
This video supports detailed explanation through Korean, English, and Chinese subtitles.
以 Go-dia Section为开始,展现富有女人味且高级Front Shape的 Long Layered Design。
在Section1和2中将Perimeter设定得缓慢,而Section 3的层次以前线条为标准形成较长的层次。
最后Section 4的刘海自然过渡到下巴底10cm长度,演绎Layer。
该视频支持通过韩语,英语,中文字幕进行详细说明。