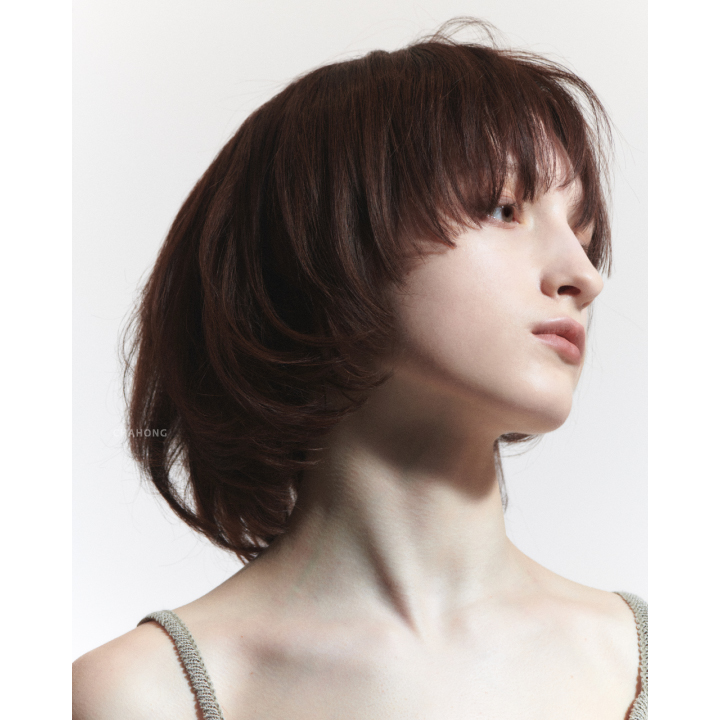 EGG CUT은 Full Moon Section으로 진행하는 U Line의 디자인이다.
Face line에 Diagonal line을 만들고 가벼운 Fringe를 연출하는 단발 스타일이다.
Moving Distribution으로 완만한 Perimeter를 형성해주고, Movement 형성을 위해 Layer와 Cross Texturizing을 진행한다.
본 영상에서는 한국어, 영어, 중국어 자막을 통하여 자세한 설명을 지원하고 있습니다.
EGG is a U Line design done by applying Full Moon Section.
It is a bobbed hair style, adding Diagonal line on Face line and presenting a soft front hair.
It forms a smooth Perimeter by Moving Distribution and applies Layer and Cross Texturizing for better Movement.
This video supports detailed explanation through Korean, English, and Chinese subtitles.
以Full Moon Section进行的U Line设计。
在Face line上打造Diagonal line,是展现柔软刘海的短发造型。
Moving Distribution可形成缓慢的Perimeter,为了更加达到Movement,应用Layer和Cross Texturizing。