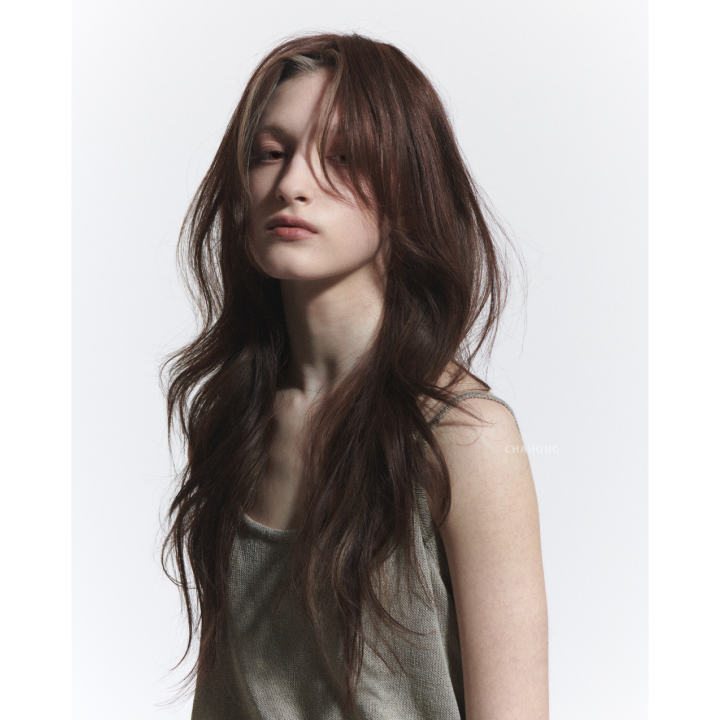 RENE CUT은 go-dia section으로 진행되는 layered long hair 디자인이다.
부드러운 외곽선과 그 안의 움직임이 있는 disconnected cut으로 분위기 있는 side fringe와 어우러진다.
얼굴쪽의 볼륨과 동시에 가벼운 외곽선의 긴머리를 원하는 고객에게 적합한 디자인이다.
본 영상에서는 한국어, 영어, 중국어 자막을 통하여 자세한 설명을 지원하고 있습니다.
RENE CUT is a layered long hair which using a go-dia section.
It is a disconnected cut that combining a soft perimeter and movement internally with a gorgeous side fringe.
It is a perfect long hair cut for someone who looking for a light perimeter with a stunning volume around face.
This video supports detailed explanation through Korean, English, and Chinese subtitles.
RENE CUT是以 Go-dia section进行的Layered long hair设计。
以打造柔和的外围线条和内部流动性的Disconnected cut,来与有感觉的Side fringe相结合。
这款设计非常适合想要长发,脸型看起来丰满的同时外围线条轻便的顾客。
该视频支持通过韩语,英语,中文字幕进行详细说明。