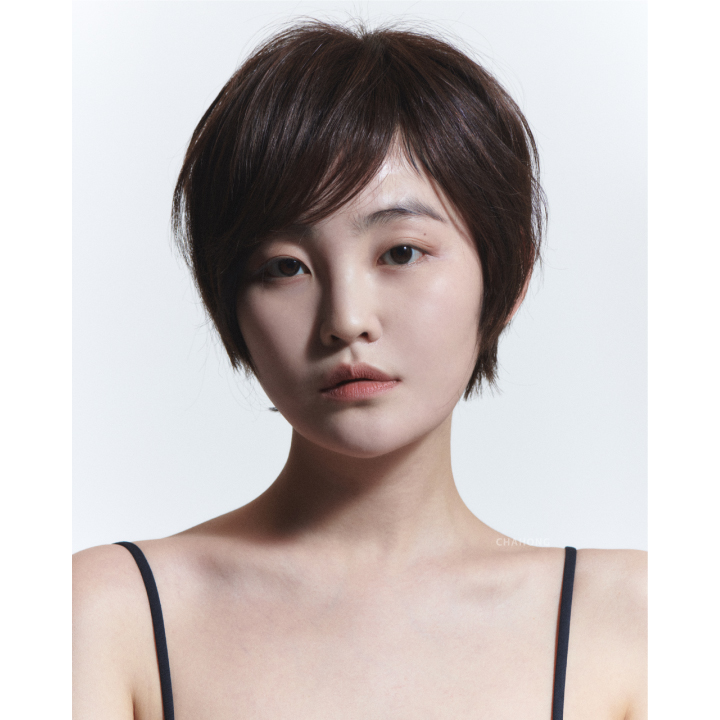 LEAF CUT은 Go-dia Section을 사용하는 Under-cut 형태의 Crop 스타일이다.
Section 1, 2는 기본적인 Graduated layer로 커트하고 Section 3는 Back Drop하여 커트한다.
Section 4의 앞머리는 턱 끝까지 기장을 유지하여 이지적인 분위기를 연출한다.
본 영상에서는 한국어, 영어, 중국어 자막을 통하여 자세한 설명을 지원하고 있습니다.
LEAF is an Under-cut Crop based on Go-dia Section.
Cut Section 1, 2 in basic Graduated layer and cut Section 3 after Back Drop, and create an intelligent look by keeping the length of the front hair of Section 4 down to the tip of the chin.
This video supports detailed explanation through Korean, English, and Chinese subtitles.
以Go-dia Section为基础的Under-cut形态的Crop。
Section 1和2用基本的Graduated layer剪发,Section 3用Baek Drop后剪发,Section 4的刘海则将长度保持到下巴末端,演绎理性的氛围。
该视频支持通过韩语,英语,中文字幕进行详细说明。