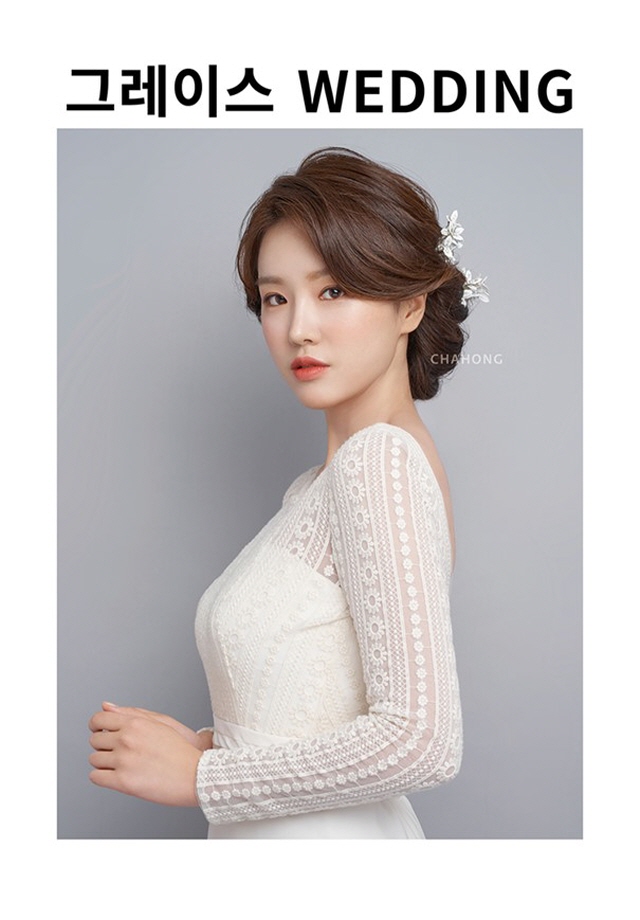 7:3 Parting을 중심으로 S-curl의 Hair Texture 가 넘어가면서 겹겹이 쌓이는 Feminine Up-do 디자인 이다.
Nape의 베이스가 Bun 혹은 Pony tail이 아닌 Wave Hair 이기 때문에 Back-comb을 넣어 튼튼히 보강하며 앞머리는 볼륨을 극대화하여 얼굴을 생기있게 연출한다.
본 영상에서는 한국어, 영어, 중국어 자막을 통하여 자세한 설명을 지원하고 있습니다.
GRACE is a Feminine Up-do design arranging S-curl Hair Texture in layers in 7:3 Parting.
It reinforces the base of Nape by inserting Back-comb since it is Wave Hair neither Bun nor Pony tail, and presents a vivid look of face by maximizing the volume of front hair.
This video supports detailed explanation through Korean, English, and Chinese subtitles.
以7:3 Parting为中心,随着S-curl的Hair Texture过度而层叠的Feminine Up-do设计。
由于Nape的打底不是Bun或Pony Tail,而是Wave Hair,所以加入Back-comb后,加强结实,刘海则将蓬松度发挥到极致,让脸部更有活力。
该视频支持通过韩语,英语,中文字幕进行详细说明。