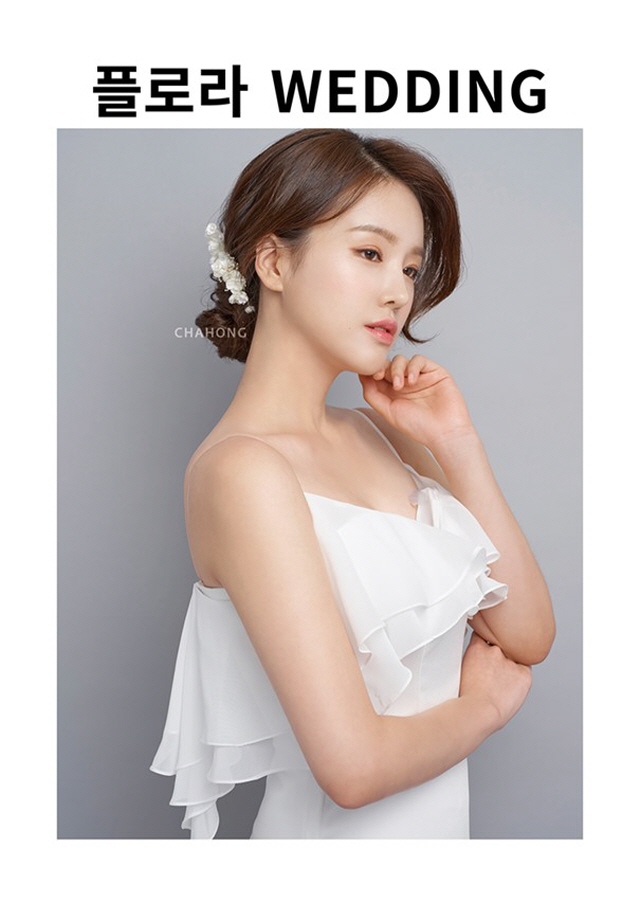 7:3 Parting을 중심으로 S-curl의 앞머리 부분이 넘어가는 Feminine Up-do 디자인 이다.
옆으로 넘어가는 Wave 이지만 Front, Side에 Back-comb을 보강하여 보다 안정적으로 유지하며 Balance를 위해 Nape Bun은 Braid를 이용해 Texture를 연출한다.
본 영상에서는 한국어, 영어, 중국어 자막을 통하여 자세한 설명을 지원하고 있습니다.
FLORA is a Feminine Up-do design arranging the front part of S-curl backward in 7:3 Parting.
It keeps Wave on side firm by reinforcing Back-comb on Front and Side and delivers Texture by using Braid as Nape Bun for Balance.
This video supports detailed explanation through Korean, English, and Chinese subtitles.
是以7:3 Parting为主,S-curl刘海向旁过度的Feminine Up-do设计。
虽然是向旁边过度的Wave,但在Front、Side上加固了Back-comb,以保持更稳定。为Balance,Nape Bun使用Braid演绎Texture。
该视频支持通过韩语,英语,中文字幕进行详细说明。