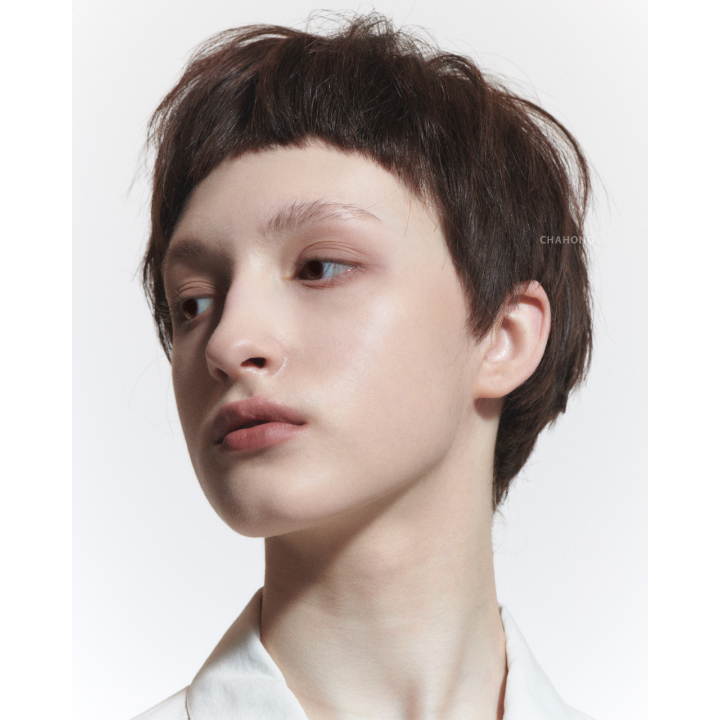 BORN CUT은 Go-dia Section으로 시작하여 Vertical Line과 In Line 을 기반으로 형성되는 Graduated Layer Crop 디자인이다.
Section 4의 앞머리 완성 후 드라이 하고 전체적인 Perimeter를 디자인 한다.
Baek Drop에 의한 3 부분의 층을 기반으로 중간 부분의 무게감을 유지하여 고급스러움을 연출한다.
본 영상에서는 한국어, 영어, 중국어 자막을 통하여 자세한 설명을 지원하고 있습니다.
BORN is a Graduated Layer Crop design which begins with Go-dia Section and finishes based on Vertical Line & In Line. Overall Perimeter is designed after completing front hair in Section 4 and drying, and the weightiness in the middle part based on the layers in 3 parts by Baek Drop delivers elegance.
This video supports detailed explanation through Korean, English, and Chinese subtitles.
以Go-dia Section开始,以Vertical Line和In Line为基础形成的 Graduated Layer Crop设计。
Section 4的刘海完成后吹干,整体设计Perimeter,以Baek Drop的三部分层次为基础,保持中间部分的重量感,展现高档大气的感觉。
该视频支持通过韩语,英语,中文字幕进行详细说明。